MUST HAVE PUBLICATIONS
Take your pick. Learn about the two biggest industries that Sika Flooring has been involved with. Get all the information you need about our flooring systems, get educated on new industry trends and discover which floor is right for your next project! Sika's industries expert, research and development team and technical department have worked night and day to make sure our floors perform to their fullest potential. Check out our magazines to get a full understanding of what we do in food and beverage and healthcare industry.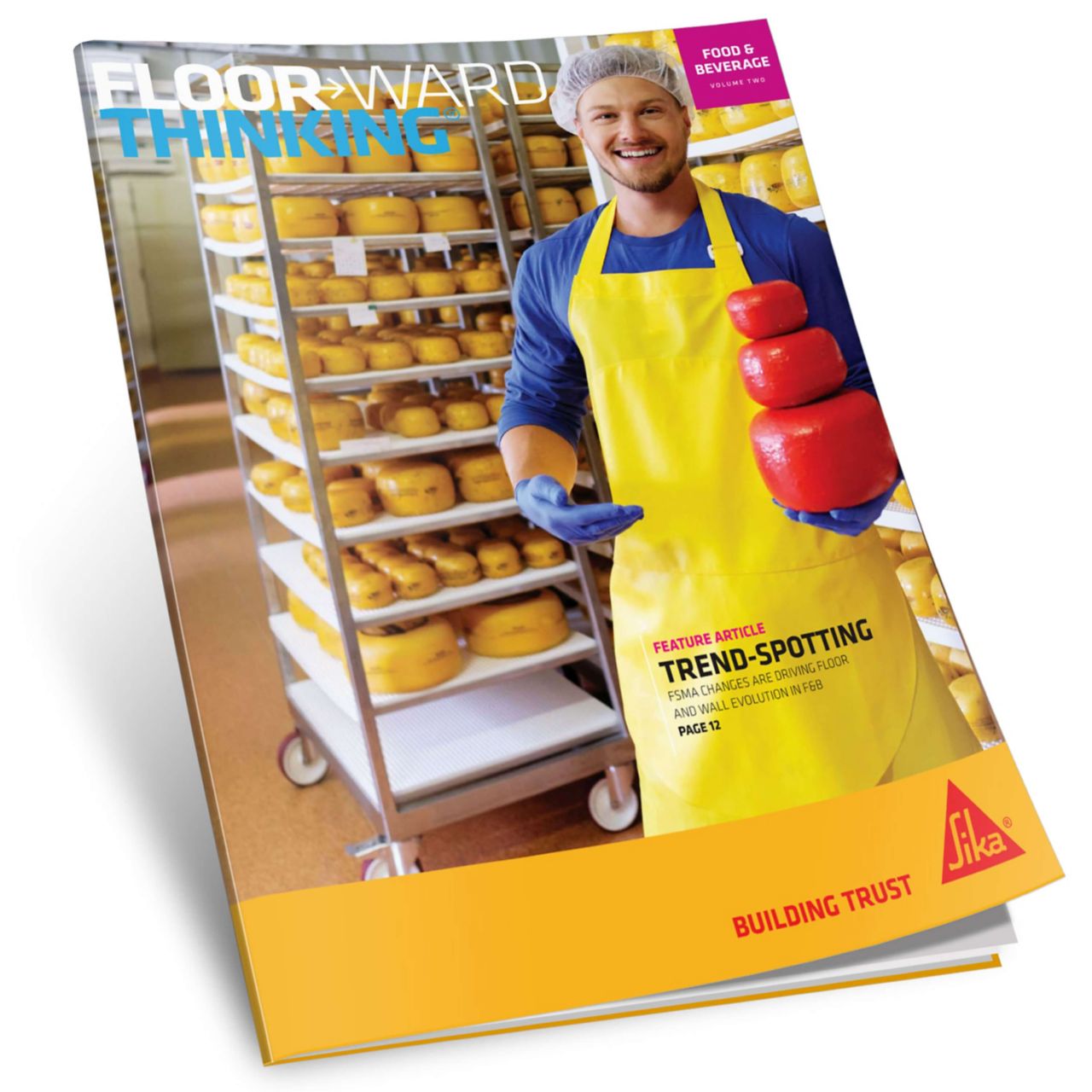 FOOD & BEVERAGE MAGAZINE
This issue of Floorward Thinking is dedicated to food and beverage production plants, the people who run them, and ways to keep the surfaces within them safe and hygienic. Within these pages, you'll learn more about the most significant issues relating to these surfaces today. Additionally, you'll gain valuable insight into how Sika helps designers, owners and project managers select and install the right floors, walls and ceilings for their food and beverage facilities. Just as choosing the right food processing equipment is crucial to your success, so is choosing the right flooring and installing it properly. Only then can you be sure that your flooring will be functional, durable and safe. And only then can you be sure that it meets the requirements of the Food Safety Modernization Act (FSMA). Sika is committed to your industry and your future, with high-value flooring and wall surfaces that combine sound hygiene, functionality, durability and sustainability. This issue is further expression of that commitment.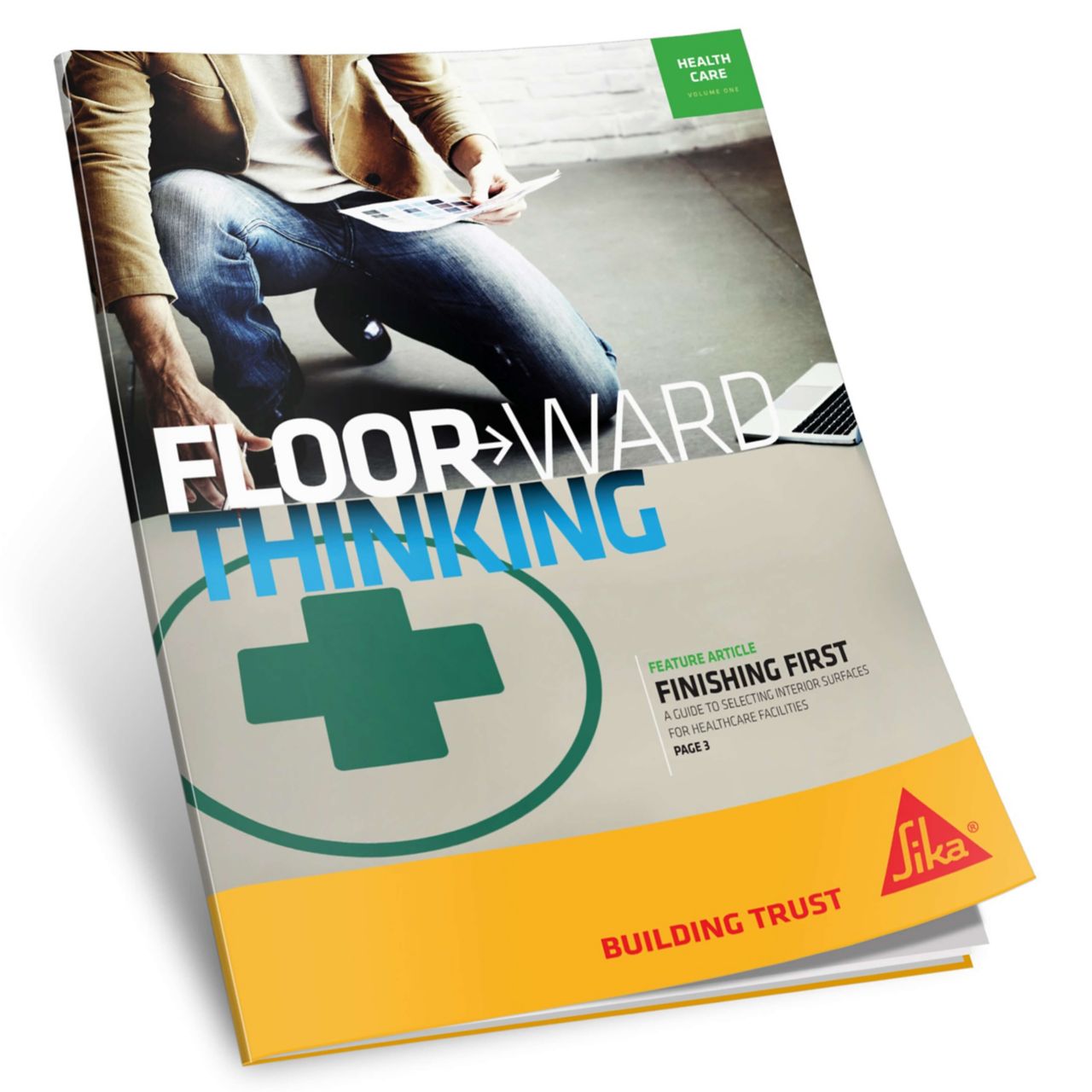 HEALTHCARE MAGAZINE
Inside Sika Flooring's Healthcare magazine you will find the most recent research, technical advancements, current trends and innovative thinking around floor and wall finishes in the healthcare industry. While researching for the magazine we spoke with hospital directors, medical professionals, architects, interior designers and technical experts, gaining valuable insights into emerging issues and improvements in the healthcare facility design. Getting the right floor and wall system for the right environment is essential. Each environment has specific criteria that need to be met for the safety and wellbeing of the patients, visitors and staff. A well-designed system can actually improve the quality of care and health outcomes of patients, increase staff productivity and lower life cycle costs. Sika is proud to provide floor and wall finishes that combine beautiful aesthetics with high performance in these varied healthcare environments. As the global experts in seamless flooring and wall solutions, we offer the knowledge and versatility that gives you more design freedom. Throughout this issue of Floorward Thinking, you'll find practical information and inspiring ideas to address the many complex issues in today's healthcare facilities. 

Fill out the form below to receive a copy of our floorward thinking magazine!