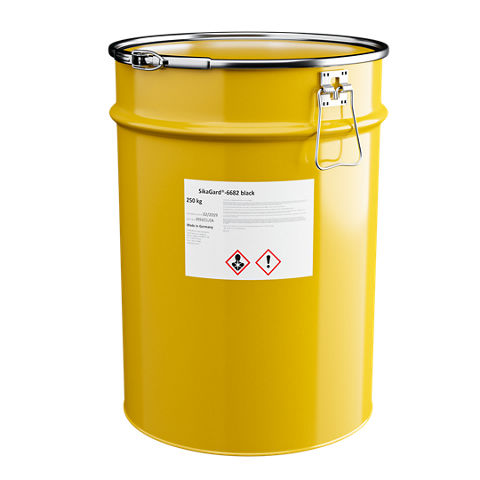 SikaGard®-6682 is a water based sound deadening & anti chip underbody coating with excellent adhesion on e-coat and paints. 
Excellent acoustic properties
High resistance to abrasion
Good sag resistance, no dripping
Adhesion to various primers, metallic and wooden substrates
Very good adhesion on paints and e- coats
Very low water take up
Overpaintable
Easy to apply by spatula or spray
Halogen-free
Sprayable Sound-Deadening, Anti-Chip Coating
SikaGard®-6682 is a sprayable, one-component, water-based acrylic dispersion, used as a coating for anti-chip protection, and sound-deadening for transportation, appliances, and components. In this video, we demonstrate SikaGard's ease of application, and performance properties. SikaGard®- 6682 can be used in the following situations: Wheel wells, Side Panels , Marine Engine Compartments, Luggage Doors, Underbody Compartments, HVAC Units, Truck Cab and Sleeper Compartments.