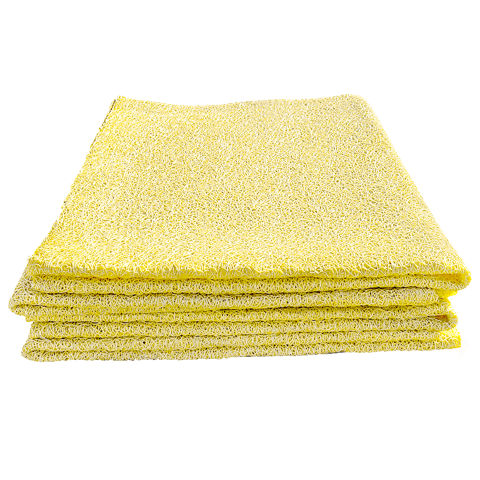 Rockshield for Pipe / Coating Protection
Tuff-N-Nuff® is a rockshield comprised of small diameter (approximately 0.050") strands of flexible PVC which form a porous, non-woven mat. These strands are bonded to each other in a controlled random pattern during production. Tuff-N-Nuff® protects pipeline coatings from direct impact during backfill operations. It also provides long-term protection by keeping hard objects in the backfill from coming into contact with the pipeline coating. Tuff-N-Nuff® also protects the pipeline coating from these abrasive objects as lateral and longitudinal movements occur once the pipeline is placed into service. Tuff-N-Nuff® with Rapid-Edge self fasterning hook and loop system available for faster, easier installation. In addition, Tuff-N-Nuff® does not shield cathodic protection being supplied to pipelines when installed using Rapid-Edge, monofilament tape or nonmetallic strapping as described in the Application Instructions.
Laboratory and field tested to protect FBE coated steel from rocky or harsh backfill material.
Outstanding impact resistance results in the modified ASTM G-13 rock drop testing.
Porous and random strand matrix design does not shield cathodic protection.
PVC product construction reduces the impact load transfer onto the pipe during backfilling.
Durable product which exhibits excellent physical and performance properties.
Flexible, lightweight material allows for a quick and inexpensive installation process, even in extreme arctic temperatures.
Custom sizes are available for every pipeline diameter size (zero waste).
Product was designed and has been sold specifically as a rockshield for nearly 30 years.
Manufacturing capacity to support large scale pipeline projects.
Specified for use as a rockshield by some of largest pipeline owners in the world.
Safety yellow color helps to identify the pipeline during dig ups.
Quicker installation with less manpower when utilizing Rapid-Edge hook-and-loop closure system. 
No Tape or strapping material required when Rapid-Edge option is used.