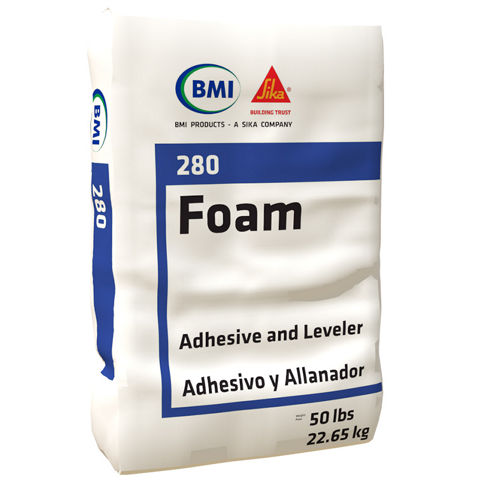 Adhesive and Leveler
BMI 280 Foam is a specially formulated cementitious product.
Provides suitable base for different texture finishes
Easy and quick to apply
Easy to mix and store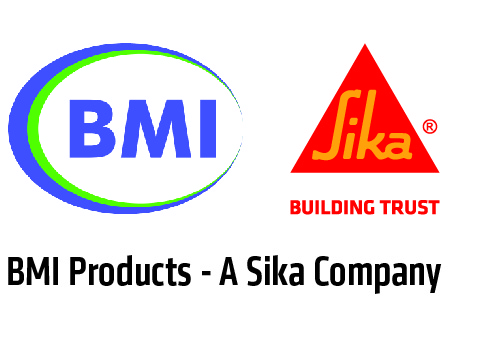 Usage
It is designed to provide a high bonding and impact resistant base coat over:
Expanded Polystyrene foam work (EPS)
Panels
Decorative foam shapes
Advantages
Provides suitable base for different texture finishes
Easy and quick to apply
Easy to mix and store
Packaging
50 lb (22.7 kg) bag
Product Details
Product Information
Shelf Life
12 months from date of production if stored properly in original, unopened and undamaged sealed packaging
Storage Conditions
Store dry at 40–95 °F (4–35 °C)
Protect from moisture. If damp, discard material
Application
Application Information
Mixing Ratio
3 qts (2.8 L) per bag
Layer Thickness
Min.: 1/16"–1/8" (1.6–3.2 mm)
Curing Time
BMI 280 Foam must cure for 72 hours before application of polymer finish coat.
If a stucco cover coat is applied, its application should take place within 48 hours. If longer than 48 hours, a suitable bonding agent is recommended.
In hot or dry climate conditions, lightly mist BMI 280 Foam with water to ensure proper curing.
Consumption
Coverage
| | |
| --- | --- |
| 1/4" notched trowel | 80–100 ft2 |
| 1/8" notched trowel | 45–60 ft2 |
(Coverage figures do not include allowance for surface profile and porosity or material waste)
Application steps
MIXING
BMI 280 Foam should be mixed only with clean, potable water in a mechanical mixer or with a drill mixer in a five gallon pail.
Mix for a minimum of 3 minutes until a paste-like consistency is achieved.
Do not overmix, although the mixture can be retempered if needed.
Do not mix any additives with BMI 280 Foam unless recommended by the manufacturer.
APPLICATION
BMI 280 Foam requires the use of a mesh product (fiberglass or synthetic) over the foam substrate.
Can be applied to foam substrate and mesh utilizing an air induced application gun or by hand trowel.
Following EIMA guidelines, BMI 280 Foam is applied to architectural foam details, the mesh is then imbedded into the wet foam layer with a trowel and additional BMI 280 Foam mixture is applied (if necessary) to "hide" the mesh and to smooth out the BMI 280 Foam layer.
CLEANING OF TOOLS
BMI 280 Foam is highly adhesive.
Before material dries, tools and machinery require only water and sponge for simple cleanup.
Spillage and overspray should be removed before BMI 280 Foam dries.
If dry, residue will require time consuming removal.