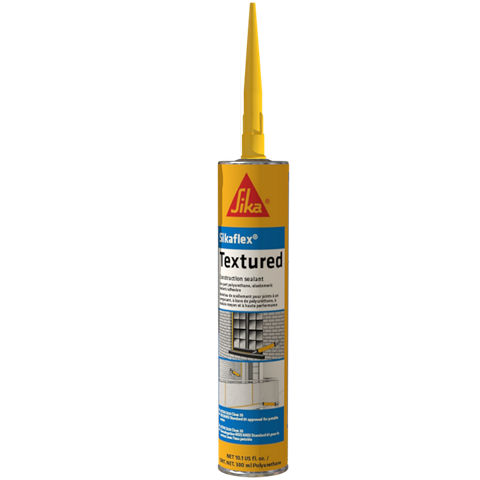 Sikaflex® Textured Sealant
One-component, all purpose, polyurethane sealant
Sikaflex® Textured Sealant is a moisture-cured, 1-component, polyurethane-based, non-sag elastomeric sealant capable of ±25 % joint movement. Meets Federal specification TT-S-00230C, Type II Class A. Meets ASTM C-920, Type S, Grade NS, Class 25.
Excellent adhesion – bonds to most construction materials without a primer.
Textured appearance blends well to rough or stucco type surfaces.
Hides imperfections from tooling that a smooth sealant does not.
Excellent resistance to aging, weathering.
Non-staining.
Paintable with water-, oil- and rubber-based paints.
High elasticity – cures to a tough, durable, flexible consistency with exceptional cut and tear-resistance.
Stress relaxation.
Urethane-based; suggested by EPA for radon reduction.