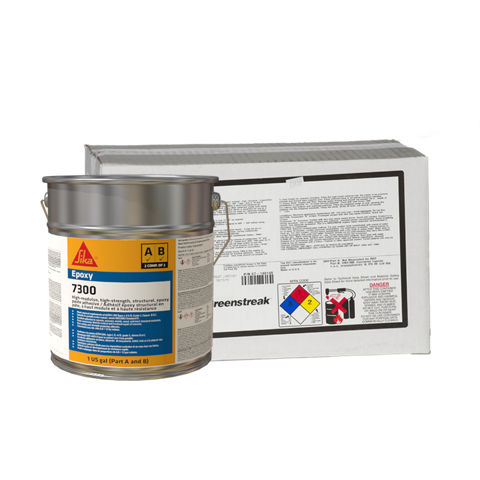 High modulus, high strength, structural, epoxy paste adhesive
Greenstreak® Epoxy-7300, Hi-Mod Gel, is a 2-component, 100% solids, solvent-free, moisture-tolerant, high-modulus, highstrength, structural epoxy paste adhesive. It conforms to the current ASTM C-881, Types I and IV, Grade-3, Class-B/C and AASHTO M-235 specifications.
Meets physical requirements of ASTM C-881 Types I, II & IV, Grade 3, Classes B & C.
Suitable for potable water contact.
Excellent adhesion to concrete, masonry, metals, wood, and most structural materials.
Paste consistency ideal for vertical and overhead repair of concrete.
Fast-setting and strength-producing adhesive.
Convenient easy mix ratio A:B = 1:1 by volume.