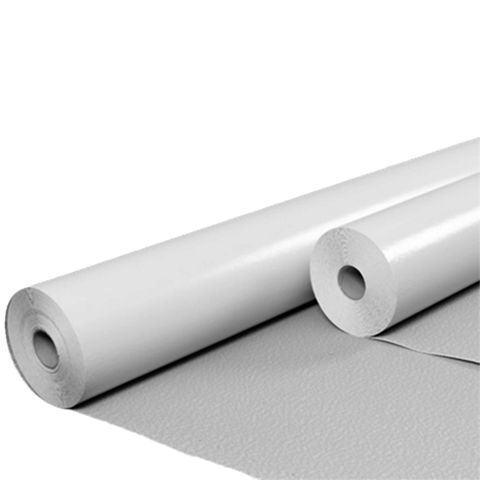 Pre-applied fully bonded TPO sheet membrane for basement waterproofing
SikaProof®-808 is a TPO based sheet membrane for below ground waterproofing of reinforced concrete structures. It is loosely laid onto prepared substrates below the base slab before fixing reinforcement and casting concrete. An adhesively bonding layer on the membrane forms a permanent bond with the fresh concrete and prevents lateral water migration between the membrane and the concrete structure.
Overlap joints are sealed using cold-applied tapes. The total thickness is 1.00 mm. 
Pre-applied: Fixed before placing reinforcement and casting concrete
High flexibility and crack-bridging capabilities
No lateral water migration between concrete structure and membrane system
Easy to install with fully adhered joints