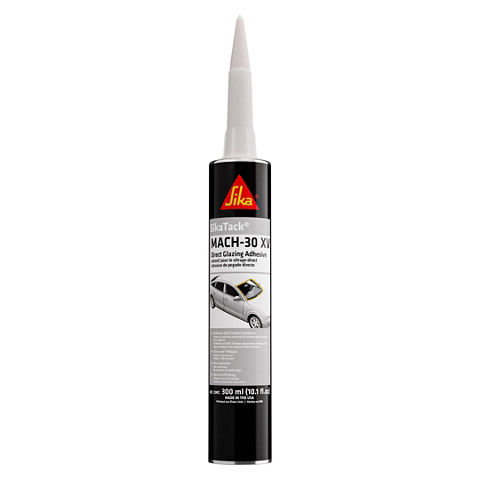 Automotive glass replacement adhesive
SikaTack® MACH-30 XV is an all-in-one modulus, cold-applied, fast curing, high-viscosity polyurethane adhesive designed for use in replacing direct glazed automotive glass parts. When used as directed SikaTack® MACH-30 XV is an appropriate adhesive for use in auto glass replacement applications.  
30 minute Minimum Drive Away Time (MDAT) in most conditions; tested according to FMVSS 212
All-in-one modulus & non-conductive
Enhanced thixotropic properties
One step pre-treatment for glass
Can be used from 0 – 120 °F
Navigate your Auto Glass Replacement (AGR) business to new altitudes with SikaTack® MACH-30 XV, the industry's leading cold-applied adhesive. Al Higgins and Steve Mackie are co-owners of Century Glass (Lansing, MI) and have nearly 40 years of experience working in the AGR industry. Learn why they trust SikaTack® MACH-30 XV to get their customers back on the road quickly and safely.