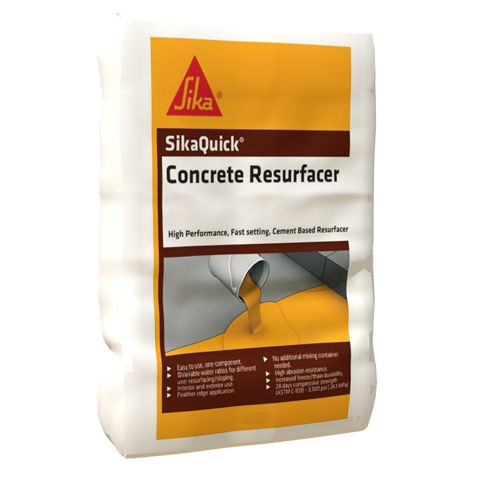 SikaQuick® Concrete Resurfacer
High Performance, Fast Setting, Cement-based resurfacer
SikaQuick Concrete Resurfacer is a polymer-modified, 1-component, cementitious resurfacing compound. Designed for use on exterior concrete substrates such as sidewalks, walkways, patios, parking garages, and residential driveways. Easily applied by smoothing trowel or rubber squeegee.
Easy to use, one-component.
Variable water ratios for different use: resurfacing/sloping.
Interior and exterior use.
Feather edge application.
High abrasion resistance.
Foot traffic in 2-3 hours.
Freeze/thaw resistant.
28 days compressive strength (ASTM C-109)-3,500 psi ( 24.1 MPa).