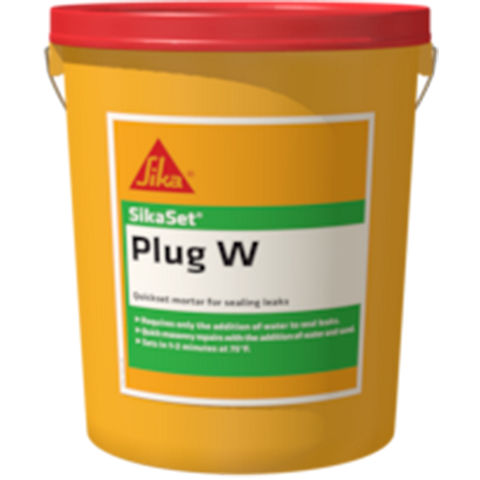 Quickset for sealing leaks
SikaSet® Plug W is a ready-to-use light gray powder. It contains no calcium chloride. Mix with water to produce a fast-setting material to seal leaks. When mixed with water and sand, it is suitable for making quick masonry repairs.
Requires only the addition of water to seal leaks.
Quick masonry repairs with the addition of water and sand. Sets in 1–2 minutes at 75 °F.