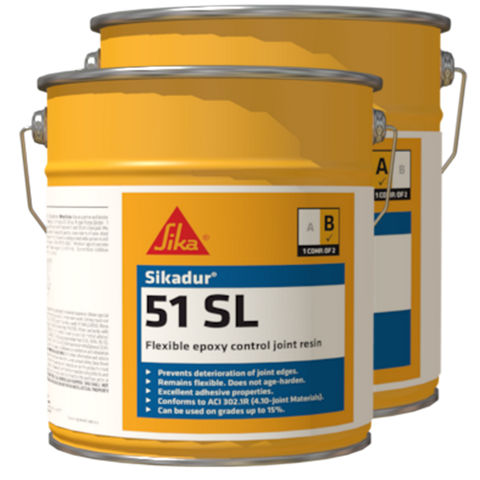 Epoxy flexible resin for sealing joints
Sikadur®-51 SL is a two compnent, self-leveling, 100% solids, flexible, control joint resin sealer and adhesive.
Remains flexible
Does not age-harden
Prevents deterioration of joint edges
Excellent adhesive properties.
Conforms to ACI 302.1R (4.10-Joint Materials)
Ideal for use with plural injection type systems
Can be used on grades up to 15%.
Shock absorbent and durable
Withstands wheel traffic and heavy loads
Use as a security sealant
Use as a tamper resistant sealant.