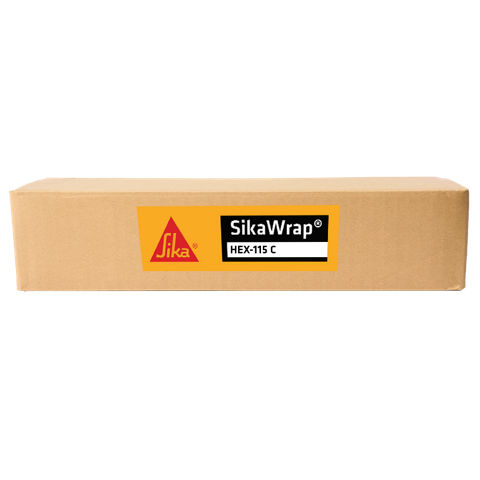 SikaWrap Hex 115C is a bi-directional, high strength, carbon fiber fabric. Material is field laminated using Sikadur 300, Sikadur 301, Sikadur Hex 300 or Sikadur Hex 306 epoxy to form a carbon fiber reinforced polymer (CFRP) used to strengthen structural elements.
Used for shear, confinement or flexural strengthening.
Flexible, can be wrapped around complex shapes.
High strength.
Light weight.
Non-corrosive.
Alkali resistant.
Low aesthetic impact.