Sika Scofield's CHROMIX® Admixtures for Color-Conditioned® Concrete are a blend of non-fading, synthetic iron oxides which produce uniform, permanent, streak-free colors in concrete floors, hardscapes and forms. Available pre-packaged in easy to use disintegrating bags for distributor sales, or in granular form from ready-mix suppliers, CHROMIX® Admixtures are the #1 ranked brand of integral concrete color.
All Sika Integral Color conforms to ASTM Standard C 979 (Standard Specification for Pigments for Integrally Colored Concrete). Finely ground and precisely measured, Sika Integral Color can also be used to help mitigate the Urban Heat Island Effect through the use of special reflective pigments in our SOLACHROME™ Integral Coloring Treatment for High-SRI Concrete.
For economical, non-architectural color, SCOFIELD® Integral Color SG is available in pre-measured bags or granular formulation.

CHROMIX® P Admixtures for Color-Conditioned® Concrete

C-31 Shadow Slate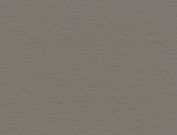 C-284 Landmarks Gray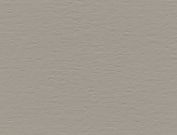 C-10 Cool Gray

C-14 French Gray

C-24 Charcoal


C-34 Dark Gray

C-37 Sunbaked Clay

C-16 Winter Beige

C-235 Autumn Beige

C-20 Limestone

C-25 Sombrero Buff

C-12 Mesa Beige

C-38 Burnt Red

C-19 Gray Stone

C-36 Sorrento Red

C-27 Westwood Brown

C-30 Brownstone
C-17 Earth Stone

C-135 Summer Beige

C-18 Spring Beige

C-15 Coachella Sand

C-11 Desert Sand

C-21 Adobe Tan