03/05/2020 - 03/07/2020
Fort Worth, TX
THE PRECAST SHOW 2020 ROUND UP
We had a great time at the Precast Show 2020! Thank you to everyone who had a chance to stop by our booth. We will see you Feb. 25-27, 2021, in New Orleans, La!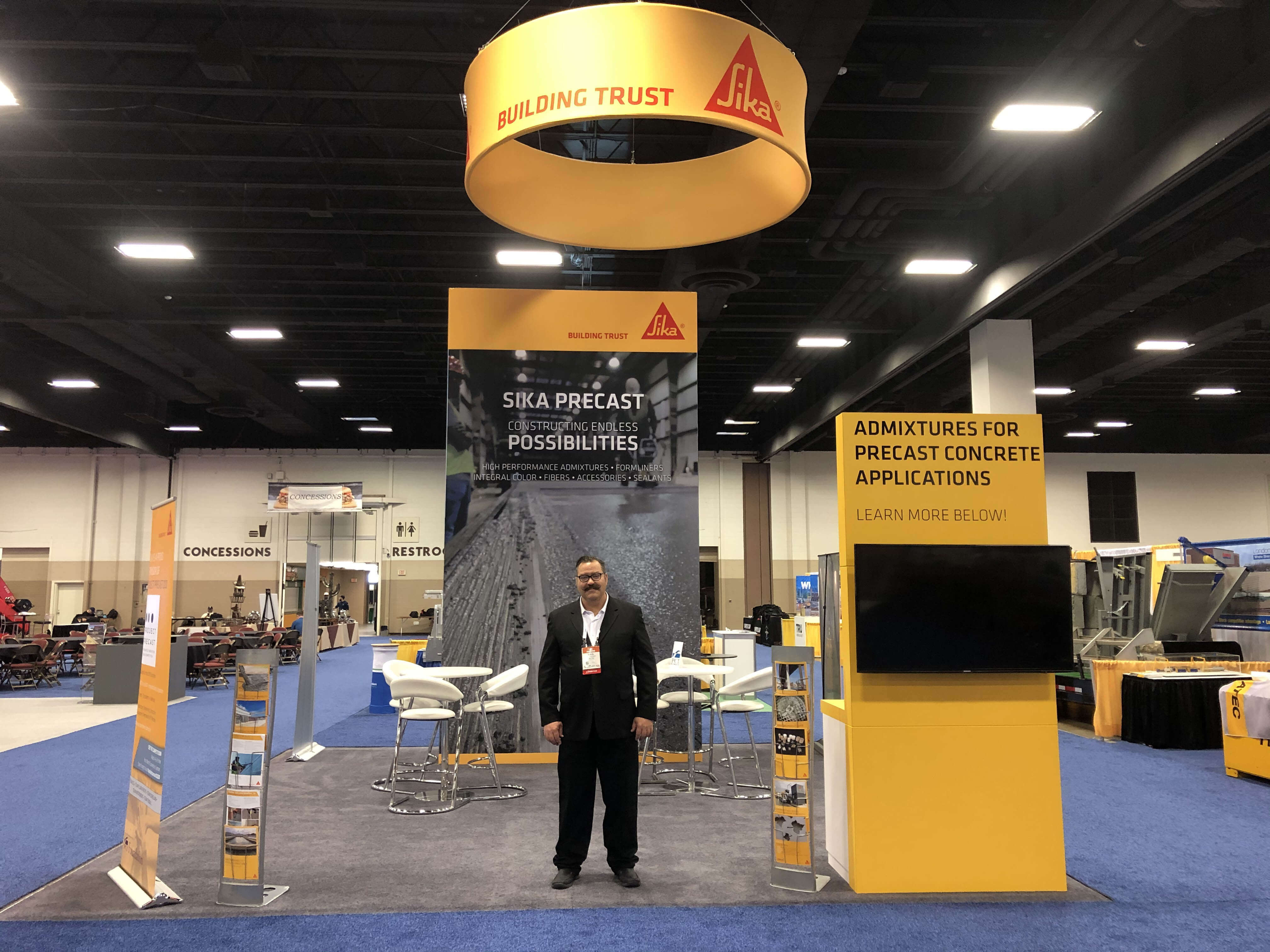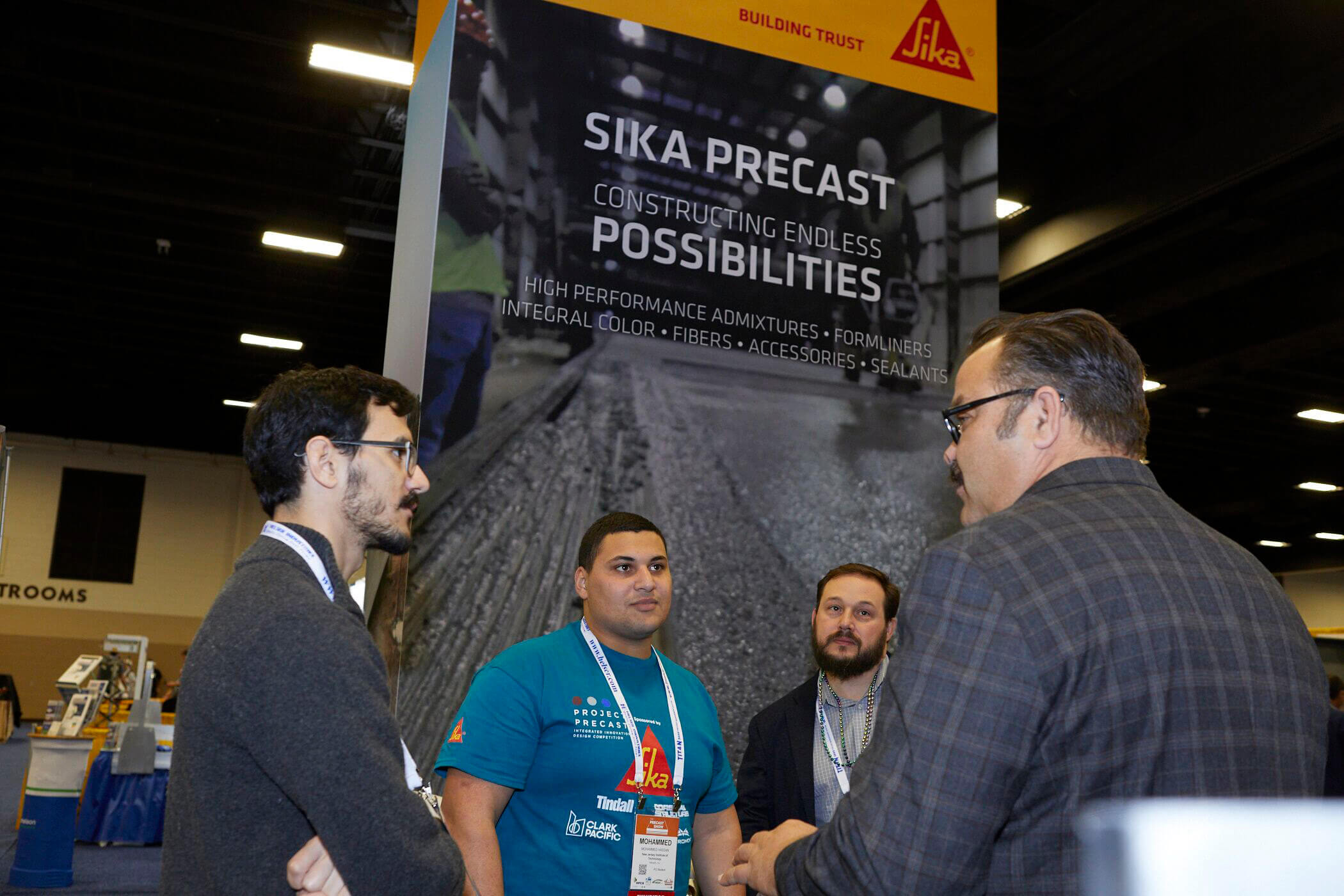 CONGRATS TO THE PROJECT PRECAST 2020 WINNERS!
THE CHALLENGE: Design a Texas high school football stadium for a modern era

What might a future high school football stadium look like? That was the design competition for Project Precast 2020. Just in its second year, the competition, sponsored by Sika Corporation, brought college and university students together with industry mentors. 
Teams were given just 30 hours to research, collaborate, complete a one-page summary, prepare a powerpoint presentation and present their final design to an audience of more than 100 who packed the meeting room.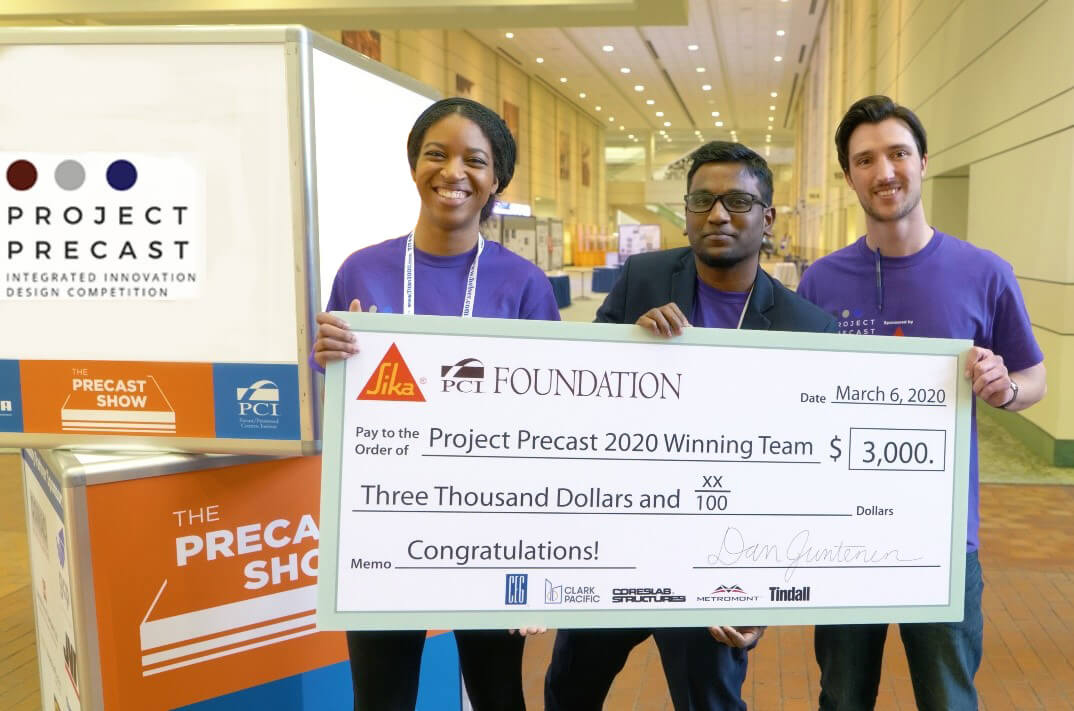 TEAM CLARK PACIFIC
Courtney Prentiss, a graduate student in architecture and construction management, Washington University in St. Louis
Sarveswaran Ganapathy, a graduate student in architecture, North Carolina State University
Lev Darney, undergraduate engineering student, CSU Sacramento 

Coaches: Doug Bevier, Tom Anderson, Nick Smiderie and Mike Ryan
Industry leaders and NFL alumni served as jurors including from left,
Paul Ramsburg, SIKA; David Welber, Vice President Turner Construction
Company; Larry Mallory an NFL Alumni member who played for the New York
Giants; Gary Wildung, precast concrete expert and founding partner of
FDG; Matt Shea, University of Colorado Denver, College of Architecture
and Planning and Liffort Hobley, President of the NFL Alumni Dallas
Chapter.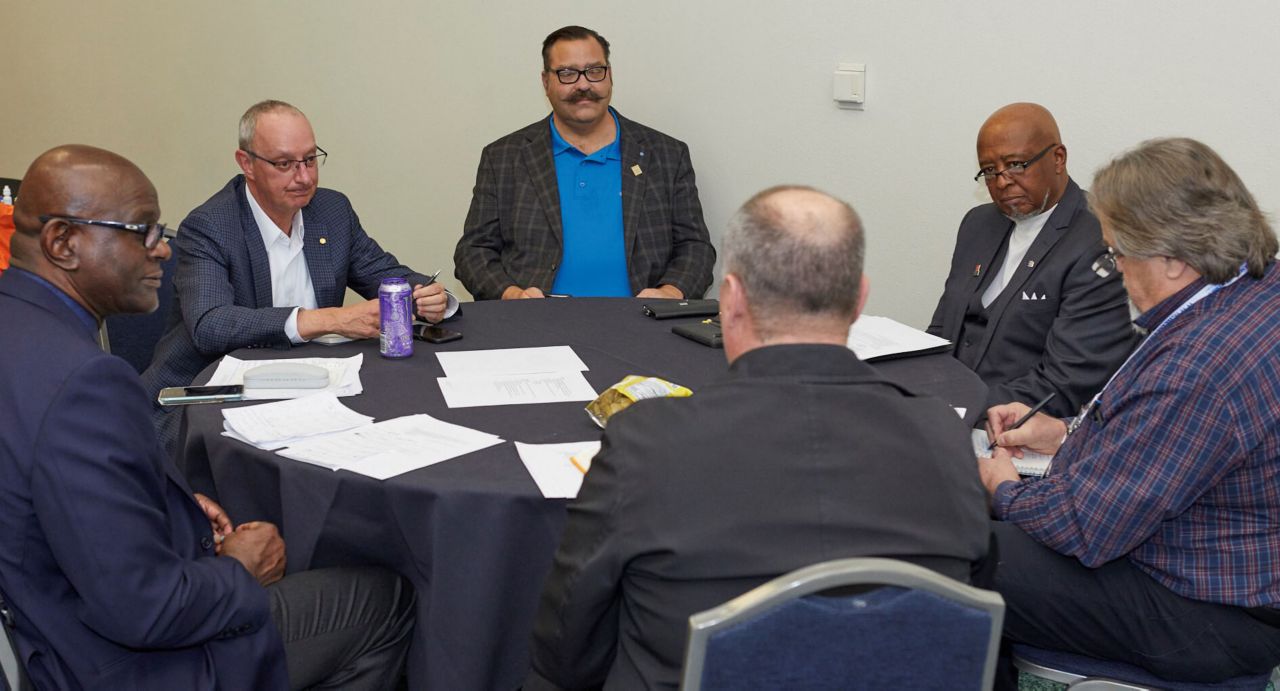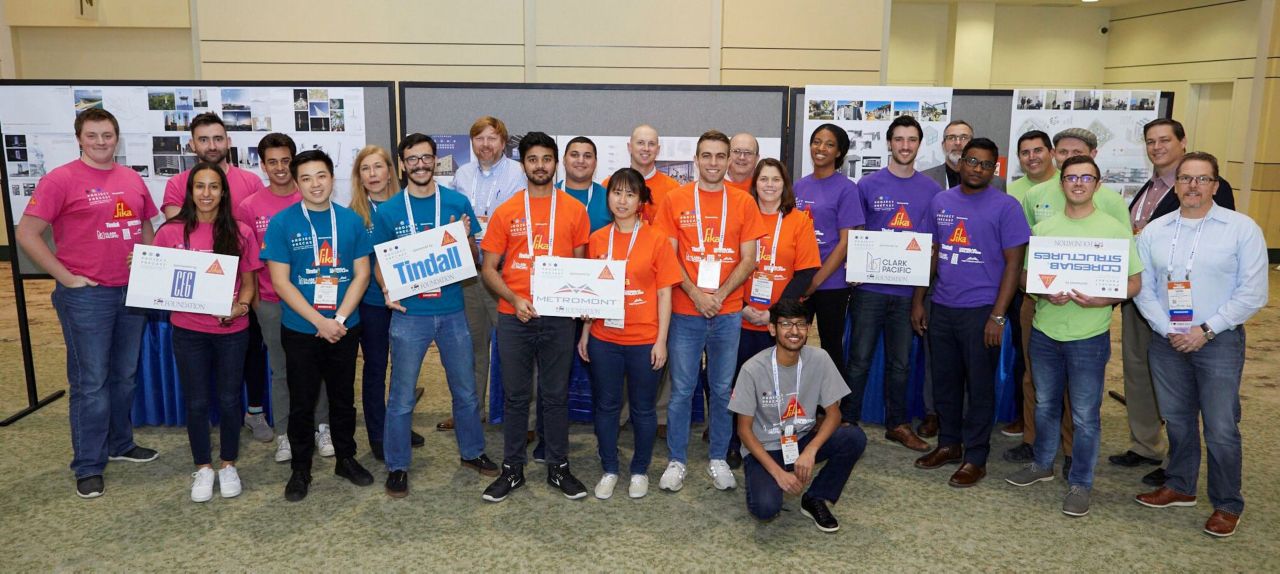 Sixteen students chosen are examples of highly intelligent, competitive, team-oriented and leaders of tomorrow. They made up 5 teams with one alternate.  Each team was composed of three students: one from architecture, another majoring in engineering and a third studying construction management.