The U.S. industry will spend over 350 million dollars this year on concrete floor joint repair or replacement in factories, warehouses, and other industrial settings. This is above and beyond the millions spent repairing damage to forklifts caused by broken and damaged concrete expansion and control joints.

Why Use Sika's Floor Joint
Sika FloorJoint S is a superior solution to joint fillers, sealants, and concrete patches that only last a few months. FloorJoint S is a flexible composite floor joint panel that allows movement between the slabs and provides a level profile without point loading, the root cause of damaged joints.
When Should You Use FloorJoint S?
Use FloorJoint S to maintain concrete slab movement where expansion and control joints are broken down and are non-functional. The panels are engineered to preserve dynamic movement in common construction joints in concrete floors.
Benefits of Sika's Floor Joint
Facility managers of factories, commercial kitchens, maintenance workshops, hospitals, schools, and warehouses have acknowledged FloorJoint S as a superior remedy for inoperative expansion and control joints in their concrete floors.
Sanitary integration with resinous floor systems
Maintains zero elevation between adjoining slabs

Reinforced carbon fiber composite for durability and long life

High compressive strength and chemical resistance

Greatly reduces forklift damages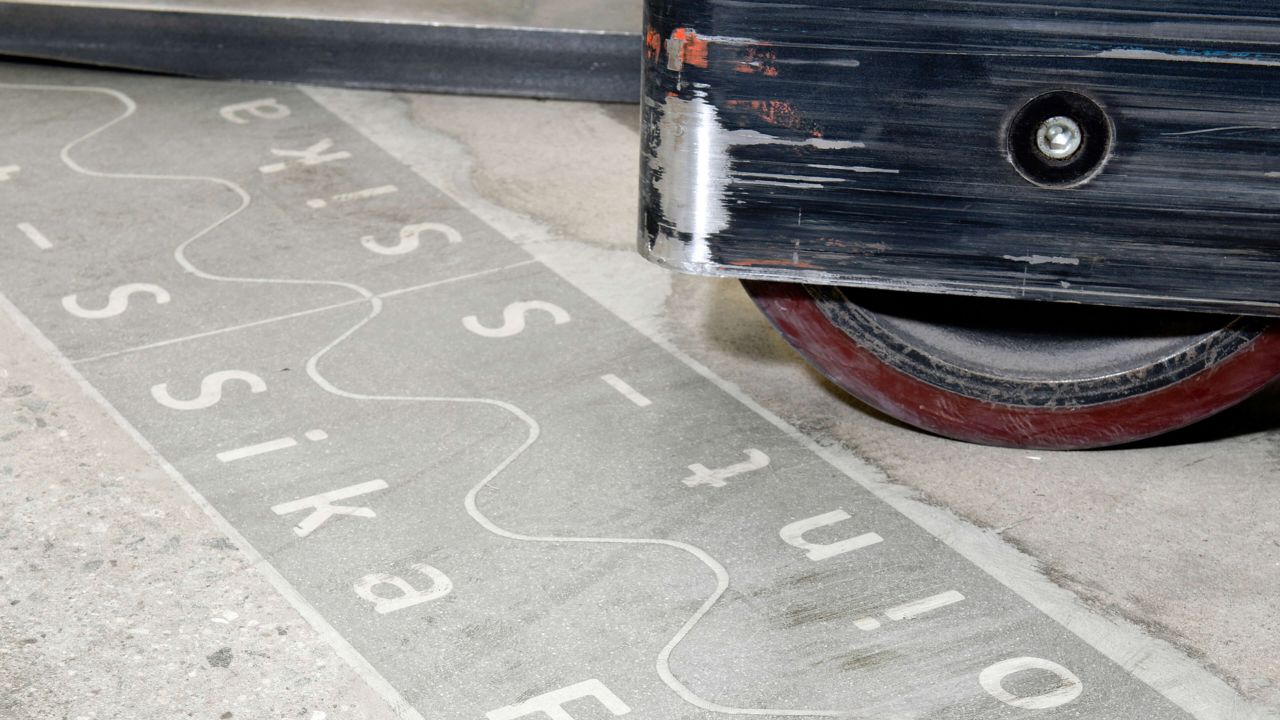 Innovation in Flooring Joints
Sika has taken an innovative approach to the problematic repair of concrete floor joints. In the past, a broken construction and expansion joint was patched using an elastomeric sealant. While these stopgap measures allow continued movement of the floor joints, they only last a few weeks or months before they must be reapplied. Sika FloorJoint S is a carbon fiber reinforced polymer plank with a unique S joint filled with SikaFlex that facilitates joint movement between the concrete slabs.
Floorjoint S is installed with SikaDur-31 Hi-Mod Gel, 100% solids, solvent-free, moisture-tolerant, high-modulus, high strength, structural epoxy paste adhesive which allow the plank to lay perfectly flat and maintain the exact profile of the adjoining concrete slabs and eliminates point loading, the number one reason for floor joint failure.
Where to Install Our Floor Joint
Sika FloorJoint S is used in new construction and refurbishment of joints for concrete slabs or screeds with normal to medium wear, e.g. storage and assembly halls, maintenance workshops, hospitals, schools, and warehouses. They are particularly useful in environments where large amounts of goods are transported with forklifts, AGVs (automatic guided vehicles), or even air cushion transport systems.
Sika FloorJoint S and Sikadur-31 can be overlaid with any Sika epoxy floor or urethane coating system in as little as two hours ensuring a rapid return to service and minimal disruption of business.
Sika flooring experts are available to consult with facility designers to advise on the appropriate use of FloorJoint S by contacting Sika Technical Services.
Floor Joint-S Installation