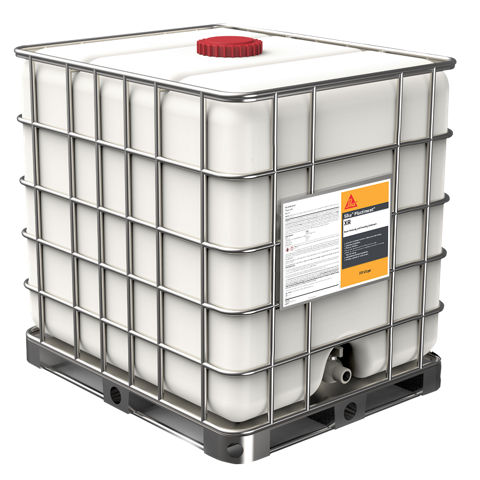 WATER REDUCING AND RETARDING ADMIXTURE
Sika® Plastiment® XR is a water-reducing and retarding admixture. Sika® Plastiment® XR meets the requirements of ASTM C-494 and AASHTO M194 as Types B and D admixture.
Reduces the rate of hydration of cement and controls concrete temperature.
Improves slump retention and retards set time of concrete.
Provides sufficient time for placement and finishing of concrete without cold joints in hot weather conditions.
In flatwork applications, Sika® Plastiment® XR acts as a finishing aid, improves workability, controls bleeding and provides a superior surface finish.
In mass concrete pours, Sika® Plastiment® XR controls temperature rise and reduces the risk of thermal cracking.
Improves compressive strength, flexural strength and durability by controlling the cement hydration reaction.
Improves homogeneity in the mix and reduces chances of segregation.
    Refer to ACI 305R Hot Weather Concreting for more information. Sika® Plastiment® XR is non-chloride based and does not contain any intentionally added chlorides.