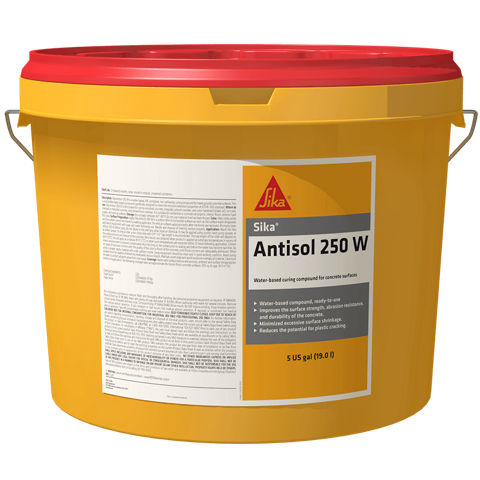 Water-Based Curing Compound for Concrete Surfaces
Sika® Antisol®-250 W is a water-based, VOC compliant, non-yellowing, curing compound for Sika® repair materials or newly poured concrete surfaces. This is an emulsified latex-based compound specifically designed to meet the moisture retention properties of ASTM C-309 standard.
Water-based compound and ready-to-use.
Minimized excessive surface shrinkage.
Reduces the potential for plastic cracking.
Excellent compatibility with Sika® repair mortars. 
Improves the surface strength, abrasion resistance, and durability of the concrete.