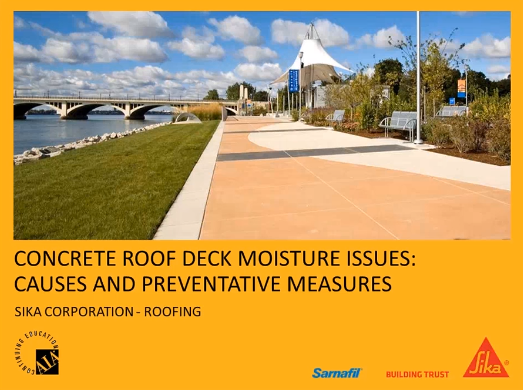 The roofing industry has seen an increase in the number of issues with moisture and concrete roof decks, both new projects and existing. Concrete roof decks has been used for many years, so what has changed over the past few years?
Claims for moisture related problems with roofing systems applied to concrete decks increasing.
Roofing systems applied to concrete decks are no more prone to leakage than other deck types.
What are Moisture Sensitive Materials?
Organic (cellulose based) material susceptible to mold and decay with prolonged exposure to RH above 80%.
High RH within the roofing system prone to condensation when the outside temperature drops.
Posted on: 07/23/2019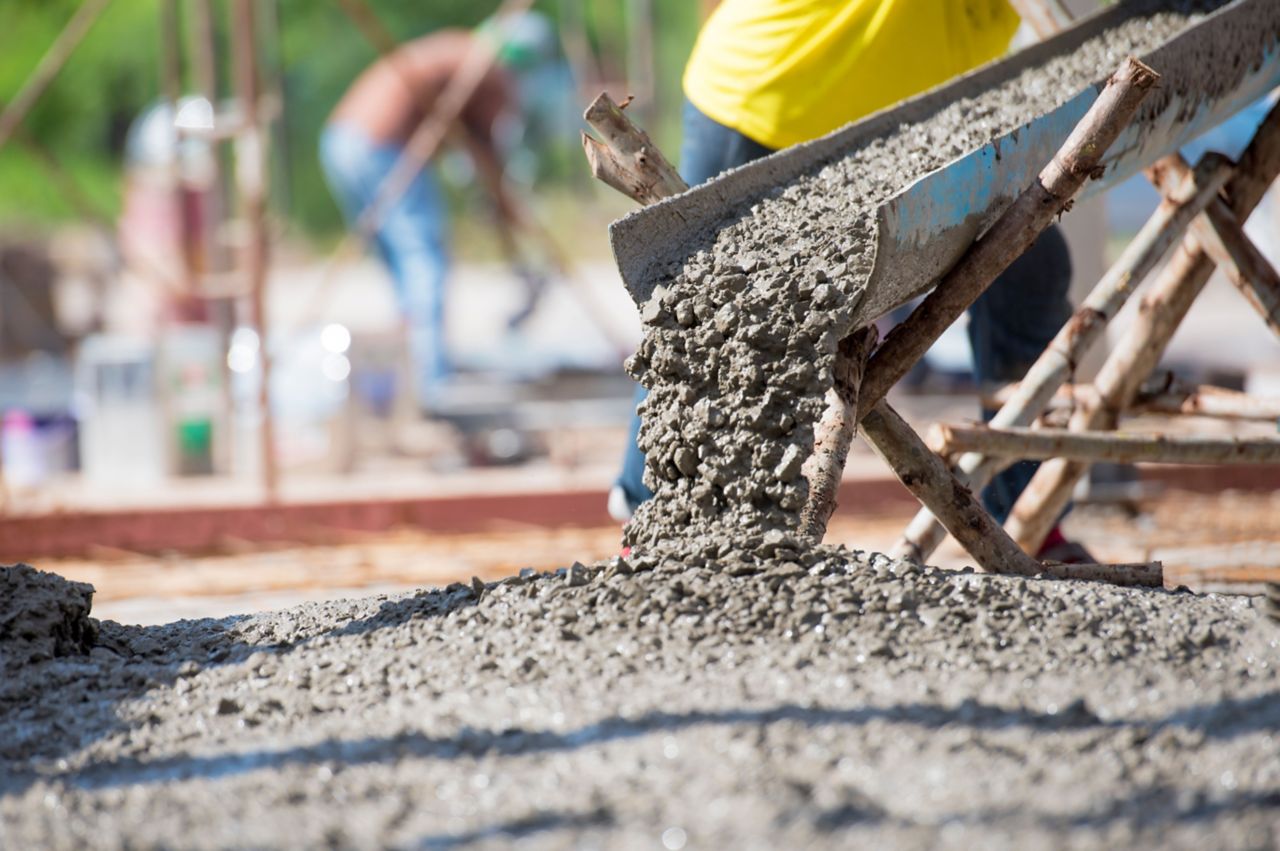 Concrete Admixtures
Curing and Sealing Compounds
Vapor Retarders
Water Reducers
Improve Workability
Reduce design water content up to 20%
Most concrete incorporate reducers
Reduce, but do not eliminate free water
CURING AND SEALING COMPOUNDS
How do Curing and Sealing Compounds reduce moisture?
Curing compounds are used to slow or reduce the evaporation of moisture from the concrete to prevent cracks due to drying shrinkage.
Applied immediately after finishing while the surface is damp.
Curing compounds may affect adhesion of products to the concrete.
Sealers are applied after the concrete is cured to protect concrete from exposure to external constraints. 
Sealers will allow moisture vapor from the concrete to vent outwards.
Posted on: 07/23/2019
In summary curatives will retard the movement of water while sealers will protect the absorption of liquids. Both cases adhesion may be affected. Neither will prevent moisture migration from the concrete roof in the roof assembly.

Vapor retarders need to be properly designed and installed to meet all requirements.
Vapor Retarders are classified as Class 1,2 & 3.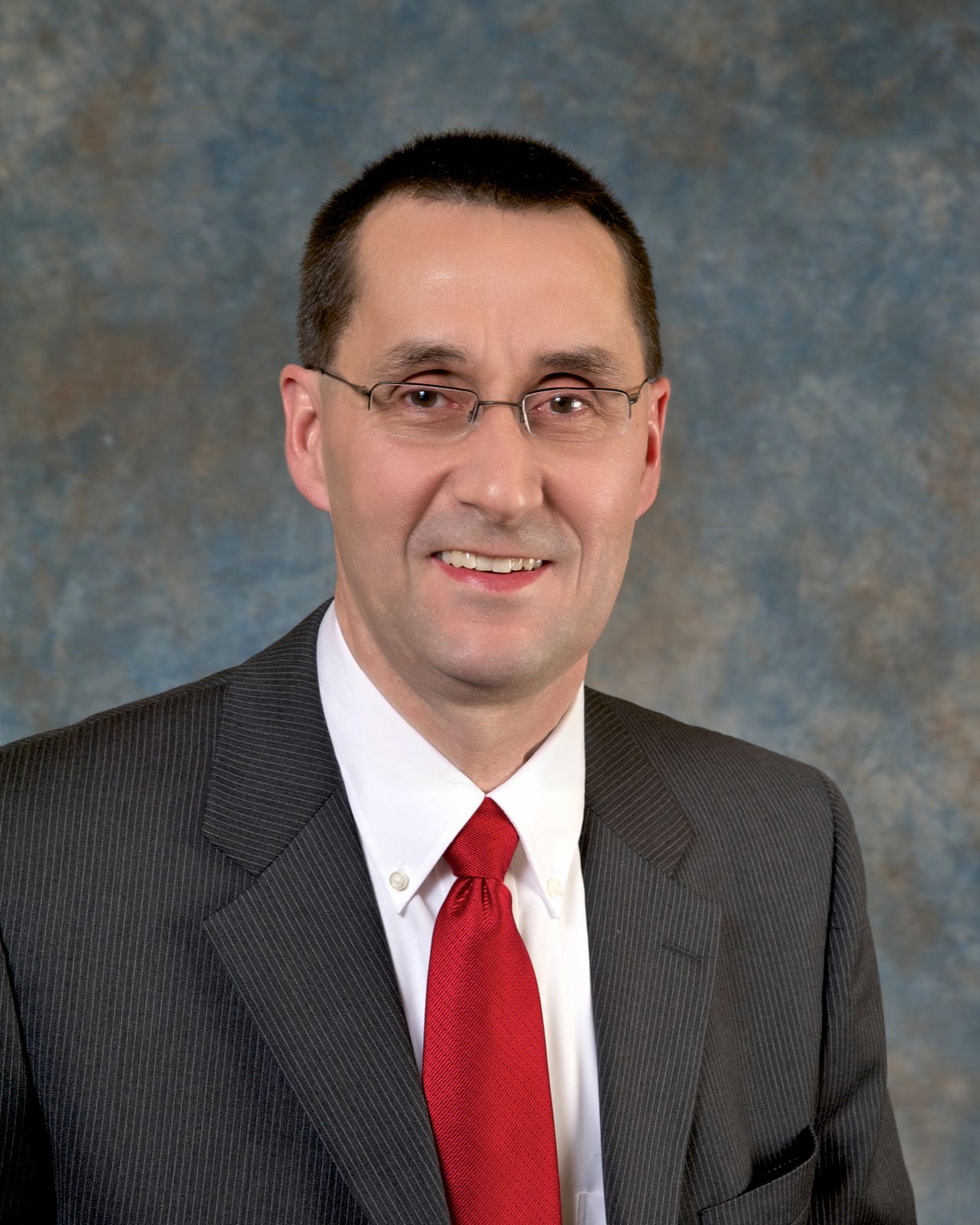 SENIOR VICE PRESIDENT, TECHNICAL SERVICES
Stan is the Senior Vice President, Technical Services, Sika Corporation – Roofing, Canton, MA. He has worked in the roofing industry for more than 35 years in various technical, sales and management capacities in Canada, Switzerland and the USA. He has participated in technical committees and standards writing bodies in North America and Europe. 
He has written numerous articles and papers and is a speaker at various national and international symposiums and other industry events on roofing and sustainability topics. He has a Bachelor of Applied Science (Chemical Engineering) degree from the University of Ottawa and a Masters of Business Administration from the International Institute for Management Development, Lausanne, Switzerland.
Sika Roofing, a Division of Sika Corporation, is a Registered Provider with The American Institute of Architects Continuing Education Systems (AIA/CES). Credit(s) cannot be earned for the above webinar as the live event has concluded. However, we are happy to schedule a Lunch and Learn for your team!