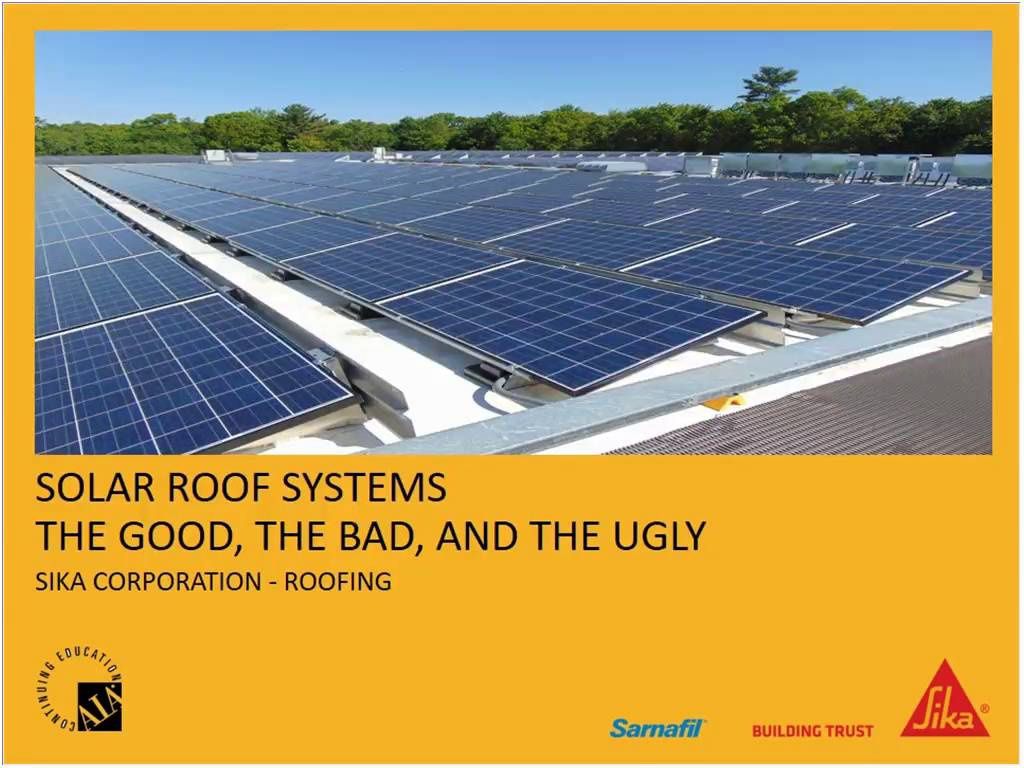 "Solar Roof Systems - The Good, The Bad and The Ugly" will identify the potential issues with a rooftop solar installation, what questions they should be asking and how to avoid serious, costly problems.

Common problems that may be encountered with solar roof installations.
Information to determine if your facility is suitable for rooftop photovoltaics.

Important questions you need to ask the solar installer before you decide on a system.
New developments in the industry that can eliminate most if not all of the concerns around a solar roof installation.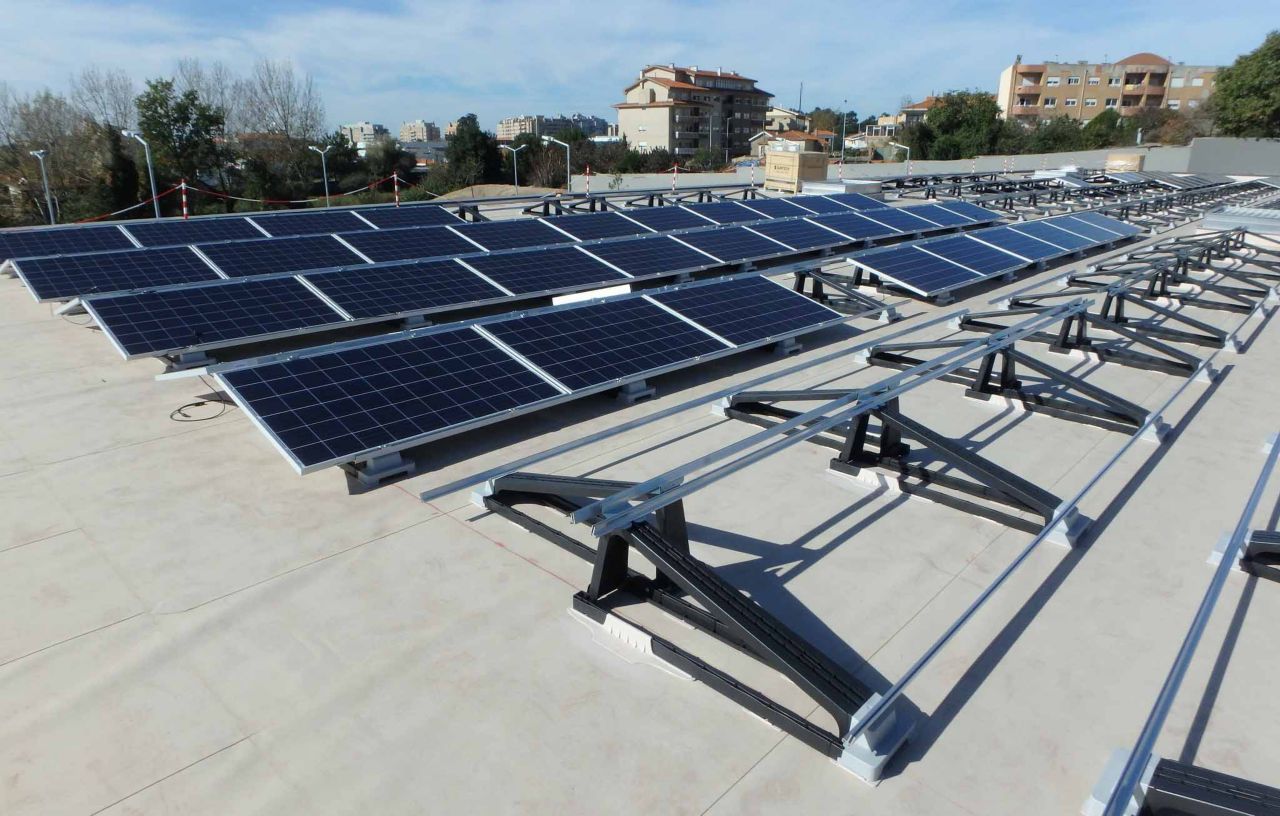 "CLEAN" ENERGY
Renewable
Zero Emissions
Infinite
ECONOMICAL
Lower cost
Almost at parity
Hedge against future prices
FINANCIAL INCENTIVES
Net metering
Investment Tax Credit (ITC)
Solar Renewable Energy Credits (SRECs)
Feed-In-Tariffs (FITs)
Others
OPTIMAL SOLAR READY ROOF SYSTEMS
ABOUT THE INDUSTRY EXPERT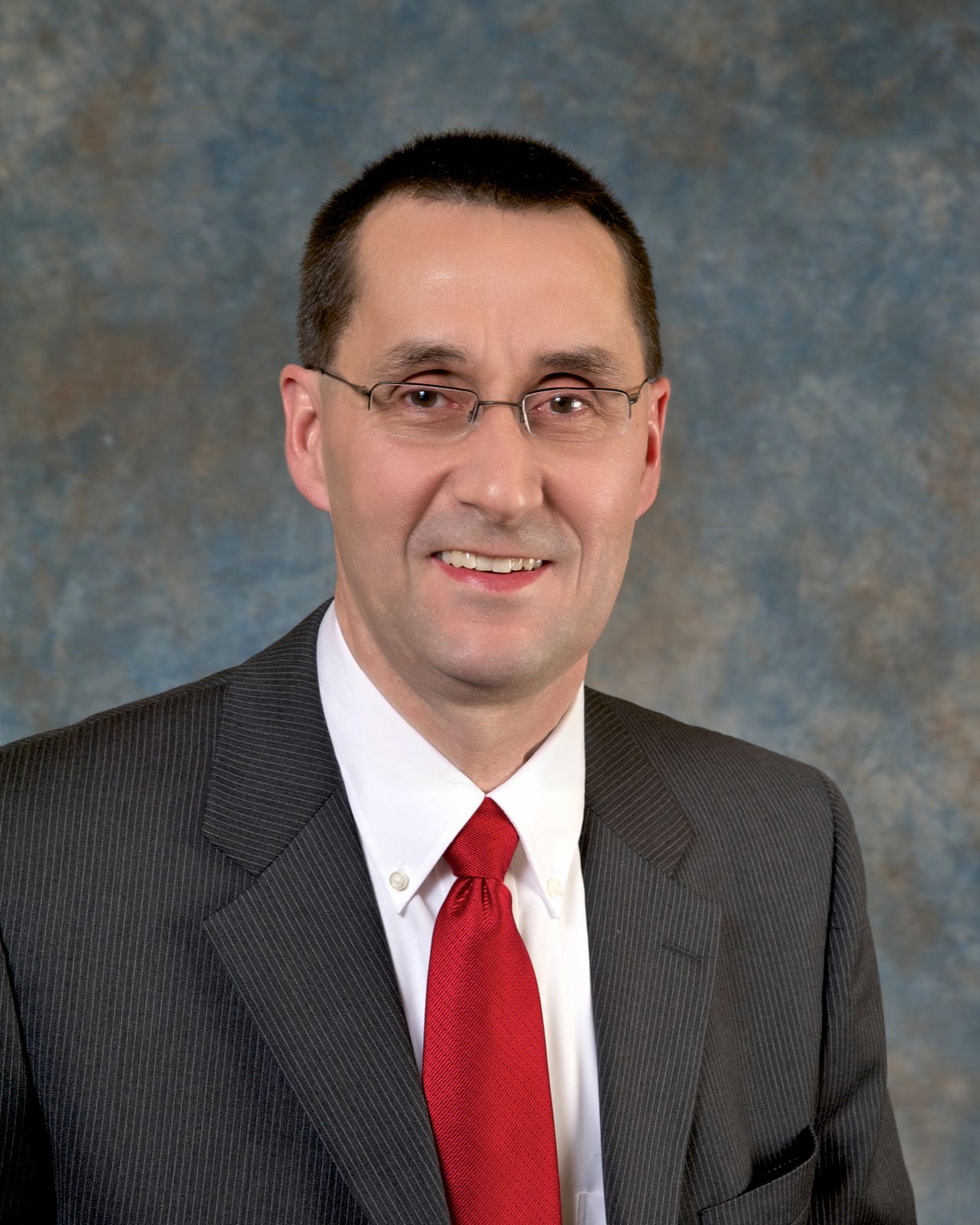 SENIOR VICE PRESIDENT, TECHNICAL SERVICES
Stan is the Senior Vice President, Technical Services, Sika Corporation – Roofing, Canton, MA. He has worked in the roofing industry for more than 35 years in various technical, sales and management capacities in Canada, Switzerland and the USA. He has participated in technical committees and standards writing bodies in North America and Europe.
He has written numerous articles and papers and is a speaker at various national and international symposiums and other industry events on roofing and sustainability topics. He has a Bachelor of Applied Science (Chemical Engineering) degree from the University of Ottawa and a Masters of Business Administration from the International Institute for Management Development, Lausanne, Switzerland.

Sika Roofing, a Division of Sika Corporation, is a Registered Provider with The American Institute of Architects Continuing Education Systems (AIA/CES). Credit(s) cannot be earned for the above webinar as the live event has concluded. However, we are happy to schedule a Lunch and Learn for your team!