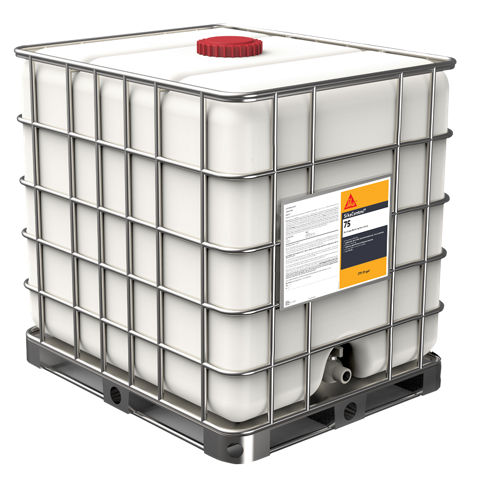 SHRINKAGE REDUCING ADMIXTURE
SikaControl®-75 is a shrinkage reducing admixture used to produce high performance concrete with greatly reduced drying shrinkage. SikaControl®-75 conforms to the requirements of ASTM C494 Type S.
Greatly reduced cracking potential related to drying and autogenous shrinkage.
Reduced curling and increased joint spacing.
Substantially improved impermeability, resulting in improved concrete durability and life cycle.
  SikaControl®-75 does not contain intentionally added chlorides.