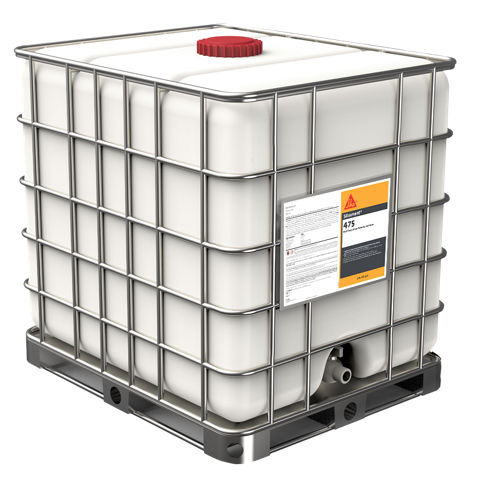 Multi Range Water Reducing Admixture
Sikament®-475 is a multi range water reducing and slump retaining admixture utilizing Sika's ViscoCrete® Technology. Sikament®-475 is designed to meet the requirements for ASTM C-494 Types A and F.
Enables water reduction.
Improves workability retention without significantly delaying the set time of concrete.
Improves early and later age strength and durability of concrete.
Minimizes potential for bleeding and segregation in concrete.
Improves pumpability and reduces stickiness in concrete.
Improves finishability and surface appearance of concrete.
   Sikament®-475 does not contain calcium chloride or any other intentionally added chlorides and will not contribute to corrosion on steel reinforcement present in the concrete.