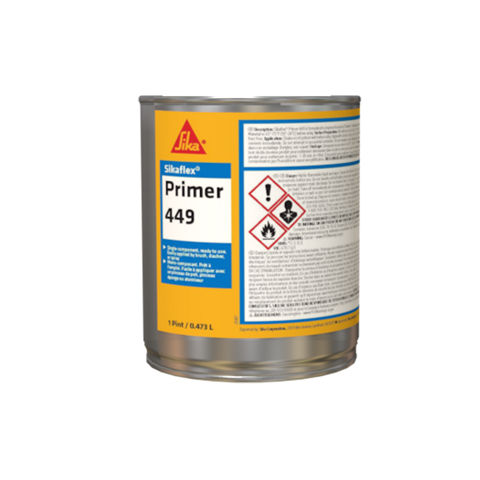 PRIMER FORMULATED TO PROMOTE ADHESION OF SIKAFLEX® URETHANE SEALANTS TO POROUS SUBSTRATES
Sikaflex® Primer-449 is designed to promote adhesion to porous substrates such as porous PVC, solvent-based enamel, PPG's fluorocarbon Duranar-finish, and certain plastics such as ABS and Plexiglass. Not designed for applications on concrete or cementitious surfaces.
Single-component, ready to use.
Easily applied by brush, dauber, or spray.