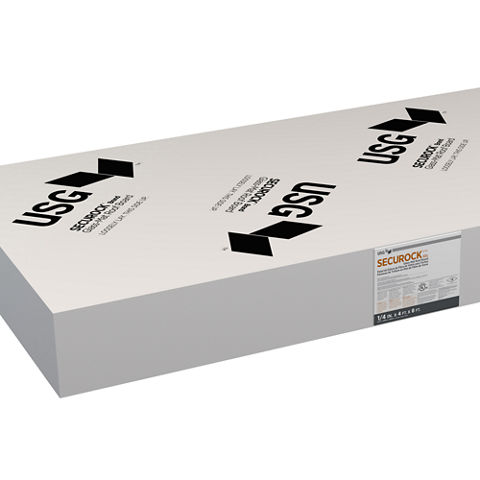 USG Securock® UltraLight Glass-Mat Roof Board
USG Securock® Brand UltraLight Glass-Mat Roof Board is a high-performance roof board for use in low-slope commercial roofing systems. It enhances the durability of the entire roofing system when used as cover board in single-ply mechanically attached systems. Its specially treated core and high-performance glass-mat facer provide protection against fi re, mold and moisture.
Fire Performance: Meets Factory Mutual (FM) Class 1 and Underwriters Laboratories (UL) Class A fire ratings for unlimited slope in fire barrier applications per UL 790.
Easier to Cut, Handle and Install: High-quality mat produces less itchiness than competitive products.
Moisture and Mold: Fiberglass face and back with treated core provide moisture and mold resistance. Scored a maximum "10" for mold resistance on ASTM D3273.